OUR COACHES CAN GET YOUR NONPROFIT BACK ON TRACK. TOGETHER, WE WILL FIGURE OUT:
How to still reach your fundraising goals in a world that has so rapidly and radically changed
Exactly when you should NOT and when you should spend your cash reserves during a crisis
How to keep your staff engaged while working remotely under tough circumstances
Topics specific to your staff and organization – Bring your questions and challenges
Feeling overwhelmed? We can help.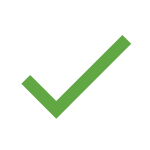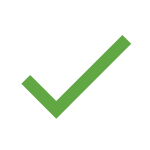 Kevin Hagan

Co-Founder & CEO of Thrive Impact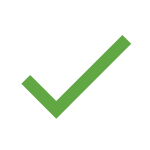 KEVIN HAS SERVED AS CEO OF MULTIPLE +$100M NONPROFITS, INCLUDING...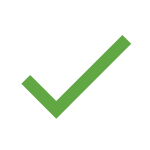 Share insights with a community of engaged nonprofit leaders
It's easy to feel alone in all this. But in times like these, it's more important than ever to know that you're not.

That's why it's crucial to learn from each other, too. Our coaches will guide you through one-on-one or team conversations where you can:
Discuss problems your nonprofits are facing

Share ideas about what's worked

And most importantly, ask questions
Urgent Conversations for
Nonprofit Leaders
Right now there are very limited opportunities to engage with colleagues in person, and it can be tough to solve complex problems in challenging circumstances that seem to change every day.

This is your opportunity to connect, learn, and share -- which is crucial for all of us as professionals, and more importantly as people.
Our coaching conversations can also bring you together with other nonprofit leaders to engage on the most pressing issues facing organizations in these unprecedented times.
We'll guide your through deep discussions on communications strategies, coping mechanisms, best practices, virtual program strategies – all the tools and techniques nonprofit leaders are designing to keep your mission alive during the "new normal".
We are a nonprofit coaching firm with deep expertise in facilitation and strategy. We host training courses, workshops, and webinars, and we're hosting this coaching forum for nonprofits as a special convening to talk about the urgent challenges all of us are facing. We'll help you cut through the confusion and go from uncertainty to determination.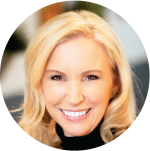 "We have fully incorporated the board work we did with Thrive Impact and are cooking with gas with new programs, new fundraising initiatives, etc. They really catapulted us!"
Marchelle Sellers
CEO, Artists for Peace and Justice, NYC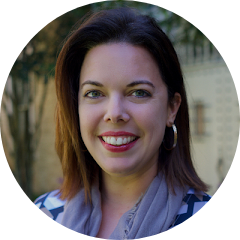 "Thrive Impact helped us pick out the best pieces of who we are, put them together in a new way, and create something that we are really excited to unveil."
Elizabeth Lott
Senior Pastor, St. Charles Avenue Baptist Church, New Orleans
"Thrive Impact did an amazing job facilitating our strategic planning process. There was a lot of new data, historical perspectives and personality nuances that could have easily derailed us from achieving our goals. Their credibility, knowledge, and personalities were the reasons why we were able to get the clarity we needed!"
Lissa Goldenstein
Board Chair, RESOLVE: The National Infertility Association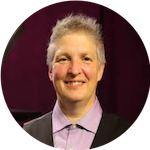 "Our main revenue stream started to dry up and we needed to find the path forward.
Thrive Impact helped us find three new revenue strategies and started to see our revenue increase right away."
Nantz Rickard
CEO, DCTV, Washington D.C.
What Other Nonprofits Are Saying...
A Community of Nonprofit Leaders Weathering the Coronavirus Crisis